Wine Storage Solutions
With the absence of basements in Southwest Florida, homeowners are continuously trying to find creative ways to store and display their wine collections. Whether you are looking to display 50 bottles or 500 bottles, Premier Showcase will create a custom design to fit your needs.
Wine Storage Options
Climate Control Wine Rooms
Refrigerated Wine Cabinets
Wine cabinets serve as elegant, but space-saving alternatives to larger wine rooms without having to settle for a generic wine cooler. Customize your wine cabinet to blend seamlessly with your existing decor or newly remodeled area.
Further customize your wine cabinet with LED or RGB Lighting for added beauty and functionality.
Wine Systems To Fit Your Needs
Wine Pegs
Also known as vino pegs, the peg system is a stylish and contemporary option to display wine bottles on walls. Pegs can be extended to hold up to three wine bottles to give you more storage without needing more room.
Wine Racks
While there are multiple ways to display wine bottles, wine racks were designed to help you display your favorite collections. Wine racks can be installed on the wall or even in the middle of a room using floor-to-ceiling mounting brackets.
Cable Systems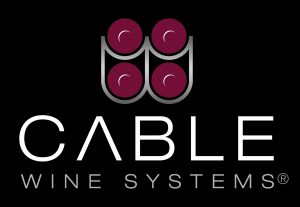 As authorized dealers of CABLE WINE SYSTEM®, we are dedicated to creating a Napa Valley look in the comfort of your own home.
The perception of a floating wine rack placed almost anywhere in your home or establishment can beautifully showcase either some or all of a wine collection. And with the ability to hold any number of bottles of wine of various sizes, the CABLE WINE SYSTEM® meets all the needs of even the boldest wine collectors.
---
Renderings | by Premier Showcase